The Cake is not a lie
It was my daughter's first birthday recently, so I decided that I would start a little father-daughter tradition, and bake her a cake.
The Sponge
Me being me, I started to prepare about 6 weeks in advance of her big day. To begin with, I wanted to test out some sponges which would taste nice and have a good texture for my final cake. I decided to try out a Madeira cake recipe which I found on the BBC Food website
It turned out to be really tasty, and the recipe I used in the final cake. I did try some other recipes (one for an Orange cake) but they really didn't taste as nice.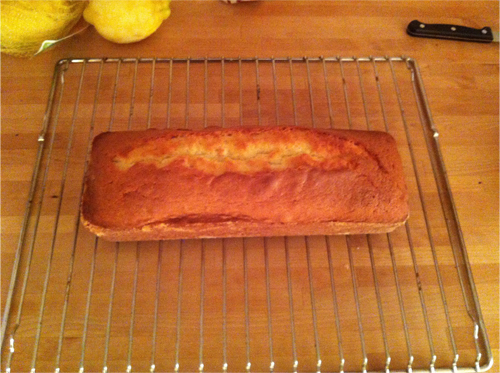 The Icing
Once I had decided upon the sponge, I thought I would try out some icing, however after tasting this Butter Cream icing, I didn't bother with any other!
The Prototype
So the week before the big day, I took my previous 3 weeks baking experience, and made a prototype. Madeira cake, butter cream and blue food colouring. 2 Layers of Madeira cake, roughly shaped, with some icing slapped onto it!
The final version
The night before the big day. I made the final cake. 4 Layers of Madeira cake carefully carved and holed out in the centre, butter cream smoothed out and then given a pattern with a pallet knife, edible silver shine spray, and a real Cinderella doll!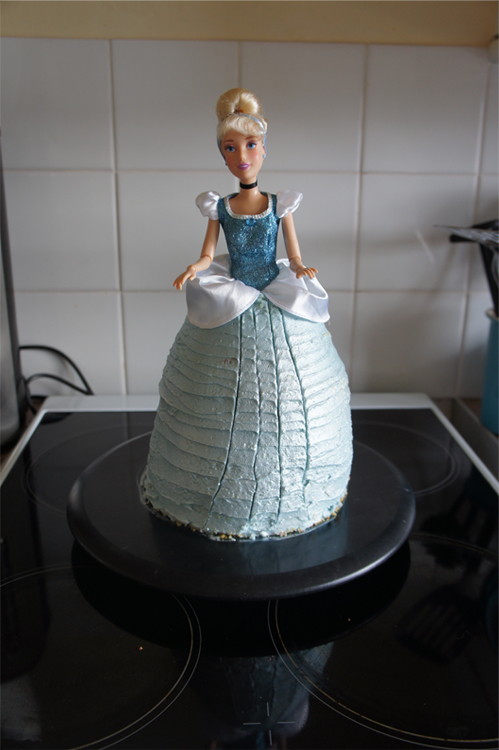 I hope you like the final result!